Osaka is located in the Kansai region of Japan, on the southern coast of the island of Honshu. By bullet train, this metropolis is two and a half hours west of Tokyo, and only 15 minutes south of Kyoto.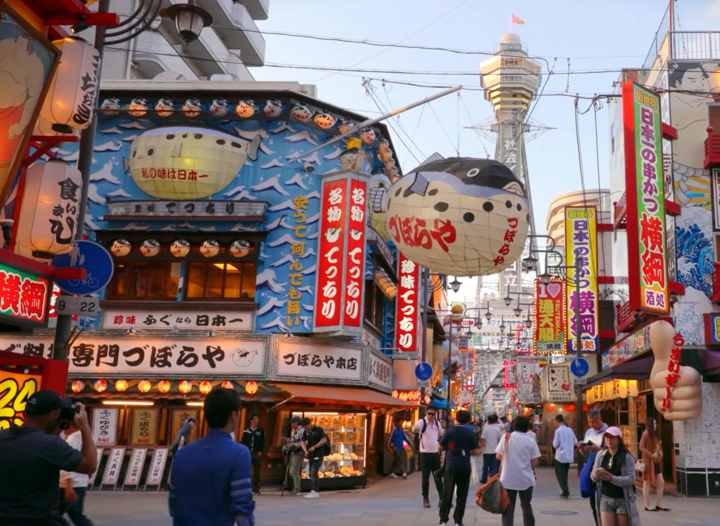 Osaka Castle
There's no better opening for exploring the city they call "Japan's Kitchen," than a visit to Osaka Castle. Inside Osaka Castle, a museum has been provided to present the story of Osaka's past.
When the castle was built in the 16th century, merchants and merchants settled around the castle walls for protection, and prosperity. By the 18th century, Osaka was a center of industry and commerce, and was known worldwide as the "Manchester of Asia".
Today, Osaka is a city that keeps working hard, playing harder, and eating like there's no tomorrow! Osakans like to say, "kui-daore", which means, "Eat until you drop" or "eat until you fall asleep". So when in Osaka, the best way to explore the city is to let your stomach take the lead.
Where to stay in Osaka?
Kita District
Follow the Michelin Star and sparkling glass into the Kita district, the downtown area of northern Osaka. Here, in the shadow of Umeda's futuristic Skyscraper, centuries-old culinary traditions are honored and built by the city's best chefs.
Museum Housing & Living Osaka
Despite their legendary taste, Osakans have long had a reputation as insatiable shoppers.
At Osaka's Housing and Living Museum, wrap yourself in a kimono and stroll along the Edo-era shopping streets for a taste of life from a simpler past.
Tenjinbashi-Suji
Popular shopping place in Osaka. Tenjinbashi is a street that has flourished since the 1600s. One and a half miles long, Tenjinbashi-Suji, is home to more than 600 shops.
Next, follow the sound of rising dough, hissing octopus and dancing bonito flakes to Minami, downtown Osaka.
Dotonburi
Takoyaki is the number one street food in Osaka, and in Dotonbori you will find the best octopus takoyaki! Named after its neighboring canal, Dotonbori is a bustling crowd full of restaurants, food stalls and bars.
But after dark, when mechanical crabs and neon lights flash, thousands of foodies really take to the streets of Dotonburi!
Shinsaibashi
Food in Osaka is a divine obsession. If you're satisfied to pamper your stomach, and want to shop more, you'll find a full range of designer brand shops along the streets of the city's popular shopping street, Shinsaibashi-suji.
Den Den Town, Shin-sekai
Are you an Otaku? Want to find Osaka's "Akihabara"? Get lost in the world of anime, manga and old school collectibles in Den Den Town. But for souvenirs and retro anime, take a ten-minute walk south to the bright lights of Shin-sekai.
Where to stay?
Namba Yasaka Shrine
Osaka also offers a lot of places if you are concerned with a zen atmosphere. Pay your respects at Namba Yasaka Shrine, where a lion's mouth awaits to devour any unlucky spirit that might disturb you.
Imamiya Ebisu Shrine
Once you're zen-free, set up a positive vibe all around, at the Imamiya Ebisu Shrine, home to Ebisu, one of the seven gods of fortune.
Shitenno-ji Buddhist Temple
For the best soul food, follow the trail of incense east, to Shitenno-ji. Founded in the 6th century, the shrine was built by Prince Shotoku, who introduced Buddhism to feudal Japan, stricken with strife and longing for tranquility.
Keitakuen Garden
Osaka offers plenty of parks and green spaces to keep the spirits up too. Just a ten-minute walk from Shitenno-ji, enjoy the mirror-like serenity of Keitakuen Park.
Universal Studio Japan Osaka
Of course, for kids, the best type of park is an amusement park, and at Universal Studios Japan, they'll find one of the best playgrounds in Asia!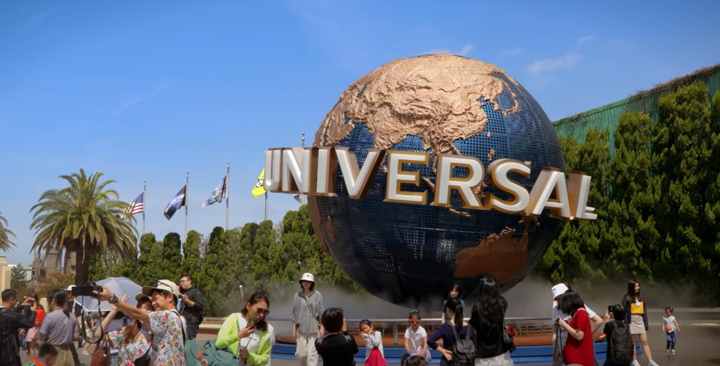 Wizarding World of Harry Potter
The park's main attraction is the Wizarding World of Harry Potter, where millions of people visit every year, to immerse themselves in magical imaginations.
The most magical and magical stories ever written in a novel can finally be touched, and visited in person. And of course the magical Hogwarts Express is also coming to Osaka.
From the quiet town and zen gardens, to the mechanical crab…
From its epic castle, to its floating fish…
Osaka is a city where anything is possible. Much like the city's favorite food, Okonomiyaki, which means "cooked your way", Osaka is a city full of tastes that are ready to be eaten, and shared… over and over, day after day, "until you fall asleep"!
Where to stay?